Message from the Representative Director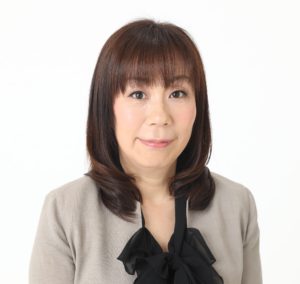 Despite being referred to as "a gambling superpower", Japan is said to be lagging behind other countries by 10 to 30 years in taking action about Gambling Addiction, However, under adverse conditions, there are some people who fortunately have found the information and have access to the treatment facilities or the self-help groups of gamblers or families. I am one of them.
In 2004, I learnt that there was a disorder called Gambling Addiction through my husband's repeated debt problem. I was really frustrated going to self-help groups or visiting counseling centers, and then I finally realized that my father and his father were also gambling addicts and that was why I had always been surrounded by the unfortunate events. Afterwards, my husband and I underwent a twelve-step program and now we're living together peacefully in recovery.
Gambling Addiction is a very brutal disorder like a tornado which does so much harm to those around and precipitates them into despair. However, I can tell you there is a way out. We can get better again and we can be freer, we can live a life more peacefully filled with more love than we used to. Even in our country, Gamblers and families who are recovering from gambling problems do exist even though the number is small. This is the reality.
We believe the expanding of correct knowledge about Gambling Addiction will not only save the ones experiencing it, but also contribute to relieve problems and crimes in our society such as multiple debts, poverty, suicide, embezzlement, stealing and child-abuse which may be closely associated with this disorder. The moment has come that like-minded people consisting of families, medical professionals, welfare workers, and other persons involved, we officially come into existence as The Society Concerned about the Gambling Addiction. We would like the public to understand our principle and we sincerely ask for further support as we pursue these challenges.
The Society Concerned about the Gambling Addiction
Representative Director
Noriko Tanaka